Purchase a website / Online business
We are specialized in buying fully pre-constructed websites respectively online businesses that may already be generating a profit or just hobby websites with potential.
Sites with quality traffic but no monetization strategy are also welcome.There is also no problem, if your site is underperforming and not as profitable as you expected. But all details are crucial for our negotiation and the purchasing price.
Our goal is always to keep the site alive and hopefully with some renovation, modernizing and improved performance we can take the site to new heights. In only a few cases we buy an existing business only to ameliorate online marketing and then resell it at a new owner for a margin.
Unfortunately, there is a lot of misinformation online concerning the value of web businesses. There are a myriad of factors that determine the value of a website, blog or magazine.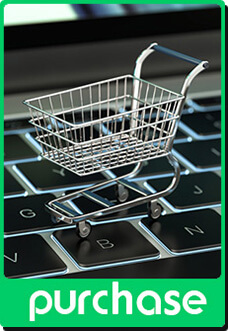 The major factors in our opinion are
the topic, respectively industry or particular niche your site operates in

information about the competition in that field

the target group / ideal customer

existing (natural) backlinks

used ways of monetization

how much labor and technical skill is required to manage the site

established track and/or sales records (site statistics and history)

the future potential

and if you (the owner) will be available for questions for a few months after the sale
The more information you can provide the better we can evaluate your offered website.
Statistics are especially important.
You should prepare at least these figures:
website traffic statistics including unique visitors (averages and totals)

pageviews (averages and totals)

growth rates over time

which countries they are from

how much traffic comes from search engines and direct bookmarks

which keywords your site is popular for and the PageRank of your site
Taking over a mature site (at least 12 months old) help us avoid the Google sandbox. We buy good sites with potential, an established audience and some form of backlink network so that we don't have to wait for the site to be indexed within the search engines. This kind of website is ready for us to optimize and improve.
If you have fully fledged web business or just a hobby website with potential to sell, please contact us. Let us start a discussion of your website metrics to determine the value of your site.